Klay Thompson Scores 37 Points in the 3rd Quarter vs Kings, 2015
On January 24th, 2015, Klay Thompson exploded for 37 points in the 3rd quarter against the Sacramento Kings at Oracle Arena.
With the scores tied 60-60 with 9 minutes remaining in the third quarter, Klay Thompson all of a sudden decided to shoot the lights out and leave everybody wondering if this was real life.
Thompson went a perfect 9-9 from beyond the arc and 4-4 from within, scoring 37 points in the time it takes me to make a coffee each morning. The previous mark for most points in a quarter was shared by George Gervin and Carmelo Anthony with 33.
The shooting display set a record for points and 3-pointers in a quarter.
Below is a shot chart from the epic 3rd quarter –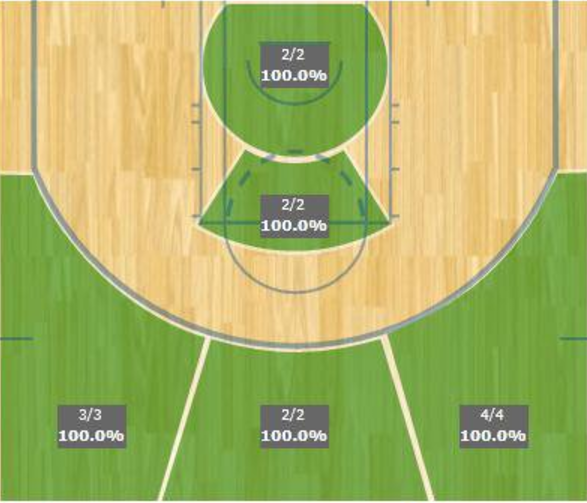 Watch how it all unfolded…
Thompson finished the game with 52 points on 16-for-25 shooting, 11-for-15 from 3-point range and 9-for-10 from the foul line. He also added 5 assists, 2 rebounds, 4 steals and 2 blocks in 33 minutes. Basically video game stats.
That moment when you realize you just created history…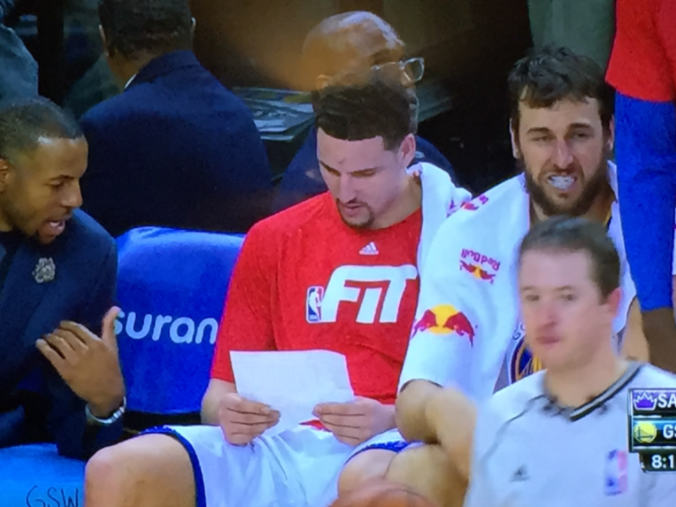 "I can't believe I own an NBA record," Thompson told CSN Bay Area during a post-game interview. "God is good. I'm so blessed to be here and healthy. Hopefully it stands for a long time. That was crazy. I don't know what happened. … I've never shot like that."
"I got real good looks early," Thompson said of his third quarter. "I made about four in a row. … Every time I touched it, I was going to shoot it. Lucky me, I rattled off about six in a row. … I was really focused. I was hitting some tough ones. I was in a great flow."
Klay Thompson, we remember…