This post is old. See the latest predictions for NBA games tonight.
18-Ohhhhh. Steph Curry keeps dancing, and the wins keep coming. All eyes are on the Warriors against the Kings today, as the streak aims to continue it's life. It's danger games like this that are more than often an anti-climax for special occasions. Will the streak end at 17? We hope not today, against a struggling Kings outfit.
$$$$$$  Today's BEST NBA Picks and Parlays $$$$$$
Toronto at Washington
The Wizards well and truly stunk it up last night against the Celtics. When your top scorer for the night is old man Jared Dudley, there is something wrong. The East is more competitive this year and if the Wizards don't pick up the pace they will become the Eastern Conference version of the Rockets… underachieving. The Raptors are streaking again, this time for the positive, check out their form this season (W,W,W,W,W,L,L,L,W,W,L,L,L,W,W,W) see the trend? They are consistent at winning and losing. They will add another W today.
The Best Pick: Toronto WIN @ 1.72 – Well rested and will get some revenge from the Playoffs last season.
Feeling Lucky : Toronto 1-10 @ 2.48 – The Wiz are rested too as they didn't show up last night, may be close.
Brooklyn at Cleveland
Cleveland are coming off another players only meeting and strong win against Charlotte away and their reward is a Home game against Brooklyn the next day. There were some concerns with K.Love's health when he didn't move off the bench in the 4th but there was nothing to see there, just a match up change. The Cavs are missing Kyrie and Shump and are still the top seed. Brooklyn haven't played since their close loss to the Thunder, with fresh legs under them, the game could be tighter than expected. Will there be some late changes prior to tip-off?
The Best Bet : Cleveland WIN @ 1.15 – Cleveland don't lose at home.
Feeling Lucky : Cleveland 1-10 @ 2.59 – Cavs had a tough one last night. Brooklyn could sneak up.
Denver at Dallas
Points +/- Rank
Denver after coming short against the Spurs at home last night will make the trip to Texas to face the Mavericks. However, they are still missing some key bigs in Faried, Lauvergne & Nurkic which means JJ Hickson is in town and collecting those cheques. Dallas are still sitting nice and pretty in the 4th seed even after 3 losses in a row against some tough Western Conference opponents. Look for them to get back on the winners list tonight.
The Best Bet : Dallas WIN @ 1.20 – Mavs couldn't stuff this up?
Feeling Lucky : Nope.
Atlanta at San Antonio
Points +/- Rank
San Antonio has won 28 of the last 32 meetings, and if that isn't a domination stat, I don't know what is. Popovich rested vets Ginobili and Parker against the Nuggets on Friday, while Kawhi Leonard scored 25 points, 7 rebounds, 6 assists, 5 blocks and 4 steals. Damn…
"He is playing well and playing under control," said veteran point guard Tony Parker. "He is shooting the ball well and he is playing at both ends. Both defensively and offensively, he is playing great so far." That's an understatement.
The Hawks have been unconvincing, and despite a few teasers, such as a 116-101 win over Memphis in their last outing, have put of 4 wins out of their last 10. Away against the Spurs, it would be silly to bet against the home team.
The Best Bet : Spurs WIN @1.31. Is this Popovich's scheduled loss? Not sure, so we'll stick with the W.
Feeling Lucky : 100% no.
New Orleans at Utah
Anthony Davis getting carried off the floor with a knee injury was exactly what the Pelicans didn't need. After finally getting  few wins on the board, including sweeping the back to back against the Suns, it seems that things may again hit skid row. It may be just a knock, but the Pelicans will likely hold their stud out for this one.
Davis was averaging 26 points and 14.7 rebounds before the injury, and joins a list of Pelican's on the sidelines. On a brighter note, Tyreke Evans is soon to make his season debut after his own knee injury, which is great for not only the Pelicans, but also my Fantasy Team.
This was shaping as a terrible game to pick, but with Davis likely in a suit, it may have made it a little easier.
The Best Bet : Utah WIN @1.28. Seriously dislike betting on the Jazz, almost as much as I do the Mavs, but it's the smart choice here.
Feeling Lucky : Utah 1-10 points.
Los Angeles at Portland
Kobe is a bad shot, call, screen, or look away from completely going postal. You feel Coach Scott wants it to happen. 2nd pick De'Angelo Russell must be wondering where the love is, with all the other Rookie's having amazing stat lines, and he is left to getting benched in most 4th quarters. Blazers Lillard and McCollum will be too good for whatever defence LA put up.
The Best Bet : Portland WIN @ 1.25 – The Blazers have the hardwood over the Lakers, definitely a bogey team.
Feeling Lucky : First Basket/Winner – Lillard/Portland @ 6.35 – that's almost the best bet!
Sacramento

 at Golden State
Points +/- Rank
It get's to a point where you have to think the streak will end soon, and to be honest, it's usually against an average team, in a game that is just disappointing all round. No fanfare, no celebrations, just a look to your mate like "Well, I guess that's it then".
Will this be the game? Probably not.
It's not too often a team scores 116 points, yet still loses by 19, but that's exactly what happened yesterday when the Suns became number #17 for the Warriors.
"We have an edge," Curry said. "We love the feeling of winning and our confidence is high right now. That's the only thing that motivates us."
That and surely chasing the season win record of the 95-96 Bulls right? Surely it's on their mind, it sure as hell is on mine. Curry had 41 points on 11/20 shooting and 9/16 from 3-point range with 8 assists …….  in 31 minutes against the Suns. With Cousins struggling with back issues, and Rudy Gay shooting a horrible 1/13 from the field against the Twolves, it is hard to see the streak being broken at 17.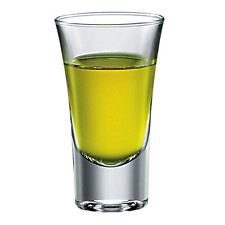 The Best Bet : Just sit back and enjoy the show.
Feeling Lucky : Have a shot every time the phrase "Splash Brothers" is mentioned.