2018/19 NBA Team Over/Under Season Wins
The NBA Season is nearly upon us, and while we enjoyed seeing some relics of NBA past in the Big-3 Tournament and the youngsters and bench-riders in the Summer League, the real deal is on the way soon.
Below are our NBA Season 2018/19 Team Total Wins predictions.
---
Atlanta Hawks
Last Season: 24-58
Over/Under: 23.5
Traded away starting PG Schroder and the 3rd pick (Luca Doncic) and gained Trae Young and a version of Linsanity. Hands down the worst roster in the league.
Prediction: Under
---
Boston Celtics
Last Season: 55-27
Over/Under: 58.5
Medical staff had their hands full from opening night losing Hayward for the entire season while Kyrie Irving had his own issues sitting out 22 games in the regular season and playoffs. Team only got better going down in Game 7 to LeBron. With everyone at full fitness, sky's the limit.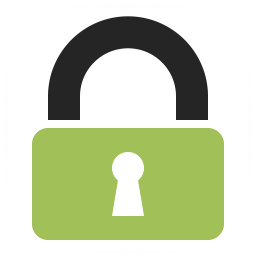 Prediction: Over (LOCK)
---
Brooklyn Nets
Last Season: 28-54
Over/Under: 31.5
Picked up some depth and experience with Ed Davis and Kenneth Faried although still no potential All-Star calibre talent. Outlook for fans is more optimistic in comparison to the dark days of two seasons ago.
Prediction: Under
---
Charlotte Hornets
Last Season: 36-46
Over/Under: 35.5
Had their turn of the Dwight Howard show which has been on location across the Eastern seaboard. Sent him packing while the finger is close to the reset button. If things are turning sour early, expect Kemba Walker to be involved in trade rumours.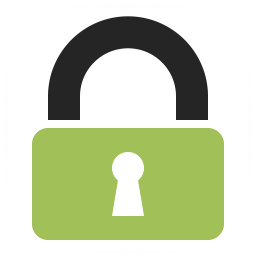 Prediction: Under (LOCK)
---
Chicago Bulls
Last Season: 27-55
Over/Under: 27.5
Reloaded the roster with two players with bad history of knee injuries. Went on a big run when Mirotic returned to the lineup but when they looking likely to advance up the Standings, a trade was made. Fitness is the key to go one win better this season.
Prediction: Over
---
Cleveland Cavaliers
Last Season: 50-32
Over/Under: 31.5
When LeBron left the Cavs the first time for South Beach, their record was 19-63 with a similar roster to now. One Superstar and some change. Expect history to repeat.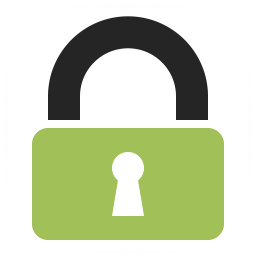 Prediction: Under (LOCK)
---
Dallas Mavericks
Last Season: 24-58
Over/Under: 33.5
Big signings in DeAndre Jordan and Luca Doncic with the former getting paid! Don't forget the tease they were at times last season. Dropping multiple games against the Hawks, Suns and Kings.
Prediction: Under
---
Denver Nuggets
Last Season: 46-36
Over/Under: 46.5
Hampered all season with players missing long stretches of games with injury. Was a rare sight to see Jokic, Millsap and Harris on court at once. Still have one of the best home court advantages in the league and missed the post season with 46 wins…
Prediction: Over
---
Detroit Pistons
Last Season: 39-43
Over/Under: 38.5
Started the season flying with a 14-6 record before crashing back to Earth in December. Made the Blake Griffin trade prior to All Star Weekend and got what we all expected, an often-injured Superstar getting paid.
Prediction: Under
---
Golden State Warriors
Last Season: 58-24
Over/Under: 62.5
After three seasons of +65 wins, the Warriors fought hard to reach 58 wins with Steph Curry dealing with injuries. Gain DeMarcus on the cheap with most unknown on his return date. If it's a post All Star Weekend return, another 60+ win season could be a tough ask.
Prediction: Under
---
Houston Rockets
Last Season: 65-17
Over/Under: 55.5
Lost some perimeter defenders in Ariza and Mbah a Moute but gained the All Star formally known as Melo. Finished top of the League with CP3 missing for periods, bettering their 2016-17 record of 55-27. Trust Harden to continue finding buckets for his team mates.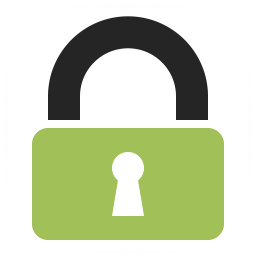 Prediction: Over (LOCK)
---
Indiana Pacers
Last Season: 48-34
Over/Under: 46.5
Were the surprise packet of season 2017-18 with Oladipo making All Star and Third All Team NBA. Gained an in demand Tyreke Evans and paid overs for Doug McDermott. Definitely improved their depth on the offseason with an under manned Eastern Conference.
Prediction: Over
---
Los Angeles Clippers
Last Season: 40-42
Over/Under: 35.5
Probably the hardest team to predict. Won their first 4 games of the season and then lost the next 11 out of 12. Haunted all year by the fitness status of their Super Max Franchise player in Blake Griffin and eventually pulled the trigger on trading him. Lob City was over by free agency once DeAndre walked but are stacked with solid nightly contributors. If Gallinari plays atleast half the season, the Over is tempting.
Prediction: Over
---
Los Angeles Lakers
Last Season: 35-47
Over/Under: 49.5
The Lakers probably over achieved last season with Lonzo and Ingram missing long stretches and managed to break 32 wins. The King arrives with his crazy sidekicks and with 'crew expendable' in the fine print of their contracts. Had to dig in to get the Cavs to 50 wins in a somewhat easier East. Cant see it happening in a loaded West…. unless a mid-season trade comes through.
Prediction: Under
---
Memphis Grizzlies
Last Season: 22-60
Over/Under: 34.5
The Grizzlies are fully fit with Conley and Parsons back. By shipping out their only highlight man in Evans, the grit 'n' grind Grizzlies are making a return. Is it a little too late with the league making a massive shift in that time to small ball and threes? We don't think it will last considering how stacked the West is.
Prediction: Under
---
Miami Heat
Last Season: 44-38
Over/Under: 41.5
The Heat struggled with form and injuries all season with their Franchise Center Whiteside spending most of the year in the dog house. Dragic keeps putting up All-Star numbers and will get their fair share of easy games being in the Southeast Division. Have the lineup depth and schedule ease to go .500 again.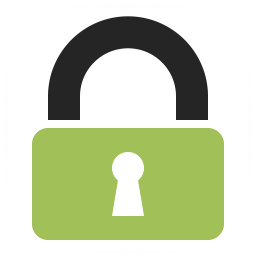 Prediction: Over (LOCK)
---
Milwaukee Bucks
Last Season: 44-38
Over/Under: 46.5
The Bucks' season ended on a disappointing note going down to the well undermanned Celtics in the post season. The big mid-season move in acquiring Eric Bledsoe didn't bring the highs we were all expecting while Giannis continues to be a threat in the MVP conversation. Will need to put the team well and truly on his shoulders with Conference Finals a must. Throw in Brook Lopez, Ersan Ilyasova and rookie Donte DiVincenzo, the Bucks are stacked to make a run.
Prediction: Over
---
Minnesota Timberwolves
Last Season: 47-35
Over/Under: 44.5
The Wolves are rolling the dice with the same line-up that saw them scrape to the playoffs. From there they have had an intriguing offseason with trade rumours and locker-room disenchantment. Jimmy Butler will be a free agent while KAT is yet to sign an extension. Add in Derrick Rose and the over-rated Wiggins, chemistry could be a problem.
Prediction: Under
---
New Orleans Pelicans
Last Season: 48-34
Over/Under: 45.5
The Pelicans went 17-8 after All-Star Weekend which set them up for a big post season. Furthermore, they swept the Blazers in round 1 who themselves were touted as a Golden State peer. Losing Cousins and Rondo in free agency may not be much of a problem when they have the best big man in the game (Anthony Davis). The Pelicans season rides heavily on the fitness and durability of Davis which is question mark.
Prediction: Under
---
New York Knicks
Last Season: 29-53
Over/Under: 29.5
The Knicks were the goods on home court early last season and were on track for a much-improved season. Unfortunately, it came to a disastrous end when Franchise player Kristaps Porzingis teared his ACL half way in. With no update on his return, the Knicks will have to endure another terrible season, until free agency begins again.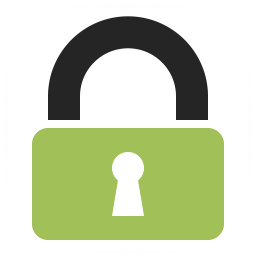 Prediction: Under (LOCK)
---
Oklahoma City Thunder
Last Season: 48-34
Over/Under: 50.5
The Thunder struggled with chemistry and the Russell Westbrook show, throwing some very winnable games while they tried to get their share of ball time. Hoodie Melo was shipped, Noel and Schroder came in, while Paul George committed long term. OKC have the fire power and talent to be a top three seed in the West. 3 extra wins from last year is achievable.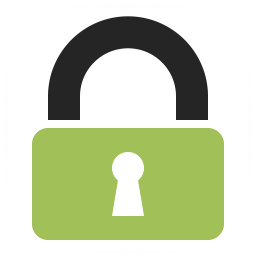 Prediction: Over (LOCK)
---
Orlando Magic
Last Season: 25-57
Over/Under: 31.5
The Magic were 8-4 in the first month of last season and then went a terrible 17-53 for the rest of the year. We all knew a drop off was coming but not that severe, then again if you checked their roster, it all makes sense. Apart from keeping Aaron Gordon, there is nothing else to write about in Orlando.
Prediction: Under (LOCK)
---
Philadelphia 76ers
Last Season: 52-30
Over/Under: 54.5
The 76ers finally came out on the greener side of "The Process" with a +50 win season. A lot still rides on their Superstar's health with Embiid having his best season and Fultz yet to take the shrink wrap off. There is no doubt this team can be anything and even a Title Contender, but when money is involved, the Over is too risky with too many variables on health.
Prediction: Under
---
Phoenix Suns
Last Season: 21-61
Over/Under: 28.5
With Tanking out of the picture, we are expecting the Suns to play their Franchise Player in Booker a lot more and be a little competitive. Throw in Ariza and Number 1 Pick Ayton, wins are coming. However, can they win another 10?
Prediction: Under
---
Portland Trailblazers
Last Season: 49-33
Over/Under: 42.5
There are no signs on paper why the Blazers will go backwards this season. The only factors are how they were swept in round 1 of the post season, the same roster is coming back and the West has gotten better again. With Charlotte, the Blazers will be on the 'Blow it up' watch if things turn pear shaped early. Opening night at home against LeBron could send the trade winds blowing.
Prediction: Over
---
Sacramento Kings
Last Season: 27-55
Over/Under: 25.5
For every team that improves, another has to fall and with the Kings, that has been a constant for some time. The Lottery rebuild continues with no light in sight. Will challenge Atlanta for the worst record in the league.
Prediction: Under
---
San Antonio Spurs
Last Season: 47-35
Over/Under: 45.5
This offseason was against the grain for the Spurs with Hall of Famers saying goodbye and their Franchise Player requesting a trade. In true Spurs form, they get the deal they wanted while Kawhi is in another country. DeMar DeRozan is a handy pickup for a team that won 47 games last season with Leonard playing only 9.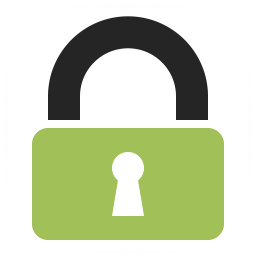 Prediction: Over (LOCK)
---
Toronto Raptors
Last Season: 57-23
Over/Under: 54.5
The Raptors threw a hail mary and landed one of the leagues' best players in Kawhi Leonard. Coming off 57 wins and the number 1 seed in the East, Toronto are primed to back it up. It is seen as a gamble to secure Kawhi with his motives for LA and injury history but if all things click, the Raptors are going to be a force especially with the equal best home court advantage.
Prediction: Over
---
Utah Jazz
Last Season: 48-34
Over/Under: 49.5
We aren't ready to predict the Jazz to be a 50 win team. Considering the health of Gobert and the emergence of Mitchell last season, the West has gotten stronger with them. Only two teams broke the 50 win barrier in the West last season, we are taking OKC as the third team this year.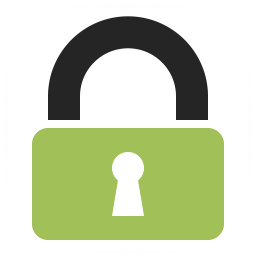 Prediction: Under (LOCK)
---
Washington Wizards
Last Season: 43-39
Over/Under: 45.5
John Wall went down and the hopes of the Wizards becoming a contender vanished with him. Managing only 41 games, Washington were still able to get into the post season with 43 wins while their Superstar recovered. Throw in to the mix Dwight Howard, who knows what to expect. The talk regarding the Wall and Beal relationship continues to simmer, although with both committed long term, they can be a force if everything clicks (similar to 16-17).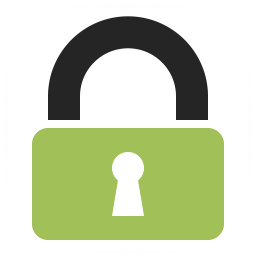 Prediction: Over (LOCK)
---
NBA Season Totals Parlays
We are making 2 parlays, 1 for each conference.
---
EASTERN CONFERENCE


Boston – Over 58.5
$1.88
Charlotte – Under 35.5
$1.93
Cleveland – Under 31.5
$1.80
Miami – Over 41.5
$1.88
New York – Under 29.5
$1.77
Washington – Over 45.5
$1.88
Total Odds
$40.85
---
WESTERN CONFERENCE


Houston – Over 55.5
$1.88
Oklahoma City – Over 50.5
$2.00
San Antonio – Over 45.5
$1.77
Utah – Under 49.5
$1.77
LA Lakers – Under 49.5
$1.88
Denver – Over 46.5
$1.88
Total Odds
$41.63