This post is old, check out the latest NBA game predictions.
Today the Bulls take on the Spurs in what is a game of the two faced Bulls, and the Mr Reliable Spurs. This is our game of the day, but could easily turn into a blowout in favor of Popovich's team, who are everything that the Bulls aren't at the moment.
$$$$$$  Today's BEST NBA Picks and Parlays $$$$$$
Houston at Detroit
James Harden must have a point to prove to Kevin McHale, he's averaging 34.5 ppg and shooting almost 45% since his sacking. The same can't quite be said for Dwight, but his posterizing of the Zinger was an early nomination for dunk of the year. Rockets have won 8 out of their past 9 against the slumping Pistons.
The Best Pick: Houston (+8.5) @$1.53. Remember when Detroit was 5-1??
Feeling Lucky : Dwight Howard under 12.5 rebounds @$1.87. Ceremony post game to hand over his superman cape over to Andre Drummond.
Boston at Miami
Miami are 8-2 at home and only allowing 91.7 points against, which is second best In the league, thanks partly to Whiteside's block party every night (4.8 pg and a massive 7.8 per 48 minutes)
The Best Bet : Heat win @$1.47.
Feeling Lucky : Miami 1-10 @$2.37. Giving credit to Isaiah Thomas's scoring power. 
Oklahoma at Atlanta
Points +/- Rank
Whatever they did to Durant's hamstring seems to have worked – he's averaging 30 and shooting almost 60% in their past 3 wins since the former MVP returned.
The Best Bet : Thunder win @$1.74. For what it's worth, Thunder have won 9 of their past 12 in Atlanta. 
Feeling Lucky : Either team by less than 7 @$2.66. Hedging the bet in what should be a close one.
San Antonio at Chicago
Points +/- Rank
There's only 3 sure things in life, death, taxes and the Spurs. These guys have are seriously one of the most professional teams in all of world sports, and you always know what you'll get from them on a nightly basis. The exact opposite can be said from the Bulls, who seem to be unable to play offense and defense at the same time. San Antonio are 14-3, 3 wins of the last 10, and are flying under the league radar, as they usually seem to do until finals time.
The Spurs are #1 in the league for scoring defense (89.7 ppg), while at the moment the Bulls can't seem to buy a basket (37.6% from the field in the last 3 games)
"Usually we are a team that builds defensively, slowly," Manu Ginobili said. "This year we started very well, very aggressively. The addition of LaMarcus gives us more size. He has quick feet to switch, to get in a better position quicker."
"Oh, my God, I felt like I played like (crap) tonight," Derrick Rose said after a 104-92 loss to the Pacers. "I don't know what the case might be. Thanksgiving, I don't know. It's a hard one losing like that in here, but the energy level, my energy, wasn't up. It is a tough game when you come back from the West Coast, but we can't use that as an excuse."
It's quotes like these from the Bulls that show the differences in mindset to the steady Spurs outfit.
The Best Bet : Spurs WIN @1.62.
Feeling Lucky : Bulls/Spurs @5.55. The Bulls could come out firing, but ya'know Thanksgiving and stuff…
Denver at Milwaukee
Both teams are going backwards, more surprisingly is Milwaukee who entered the season with some high expectations after last seasons playoff run. Maybe they might be having a little bit of buyers remorse with Brandon Knight having career nights for Phoenix. However, the whole revamped jerseys and logo are still pretty cool. The Nuggets just aren't that good either, although are still staying in games, but not for long enough. Faried with a new coach still seems to find himself in and out of the lineup and maybe a mid-season trade option. Home team here, just.
The Best Bet : Milwaukee WIN @ 1.66 – The Bucks are going ahead with a very offensive lineup these days, hopefully they score more than let in.
Feeling Lucky : Milwaukee -11 @ 4.05 – OJ Mayo back in the line up – he was traded for Kevin Love as rookies you know.
Golden State at Utah
This will be a mini test for the Warriors coming up against the Jazz in Salt Lake City. With their latest convincing victories, Steph has been able to sit out of the 4th quarters and get some rest while Draymond will only come out of the game once he gets a triple double (shout out to Bob Sura). Favors missed the last Jazz win and will be a welcomed addition to the lineup. Utah will struggle in the backcourt trying to cover the Splash Brothers with Neto and Burke. Until they lose, its the Warriors for us.
The Best Bet : Golden State WIN @ 1.27 – For a team that hasn't lost yet, to get 20 cents out of them is value.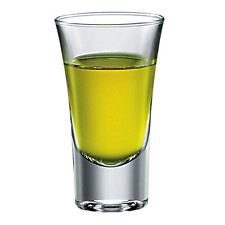 Feeling Lucky : Golden State -11 @ 2.31 – The Warriors have been thumping teams with the game almost over at halftime. Again we play the "Splash Brothers" game. Shots every-time these words are mentioned.
Dallas at Sacramento
Points +/- Rank
Cousins (27.9ppg, 11.2 rpg) in doubtful again and it looks to be a common occurrence at the start of every season, just can't stay healthy for long enough to give the Kings a fighting chance. This will be the first time Rondo and Mavs/Coach Carlisle will meet this season after their well documented….. 'differences'. Carlisle is already trying to smoke the peace pipe with Rondo, will be interesting to see how Dirk responds. Dallas got back on the winners board defeating Denver and due to the Cousins injury status, should get over the line.
The Best Bet : Dallas WIN @ 1.78 – The veteran leadership should prevail here.
Feeling Lucky : Under 213.5 @ 1.91 – A little too high for a Cousins-less lineup.
Portland at LA Clippers
The Best Bet : LA Clippers WIN @ 1.30 – The Clips are making up for some terrible losses earlier.
Feeling Lucky : LA Clippers -7.5 @ 1.91 – Tempting but only for the risk takers