CrownBet Review
This CrownBet review will be updated through new versions of the site, new offers and unique features that CrownBet have to offer.
Who are CrownBet?
CrownBet is a relative newby in the Australian online wagering industry (their current re-branding is anyway). They are marketed as Australia's largest 100% Australian owned online wagering company.
Beginning as Betezy back in 2005 by AK Racing, they had a few hiccups along the way, including coming under investigation by the NT Licensing Commission and the Tax Office (something that none of us want).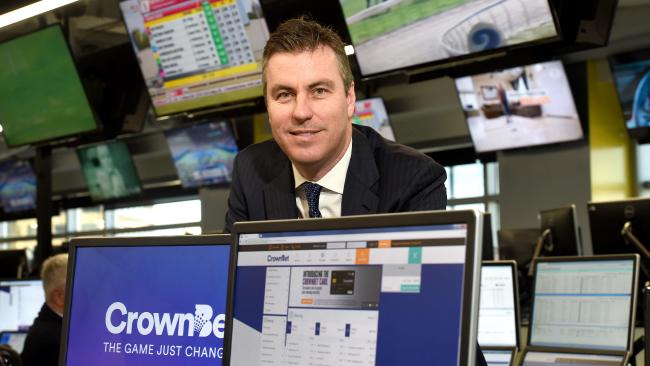 In March of 2014 Betezy was bought by Matthew Tripp, the previous owner of Sportsbet, and Betezy was re-branded as 'BetEasy' in September of 2014.
In 2015, BetEasy announced a joint venture with Betfair as a result of James Packer's Crown Resorts deal with BetEasy owner Matthew Tripp. This deal gave Crown Resorts a 2/3 control, with Matthew Tripp owning the remaining 1/3.
In March 2015 BetEasy was re-branded as CrownBet and along with the their alliance, Crown Resorts brought along the Crown Signature Club loyalty partnership which allows CrownBet members to earn 'CrownBet Rewards Points' for each sports and racing bet placed.
CrownBet Rewards Points have grown to be a focus, and used in promotions, games and deposit offers. CrownBet focus on the Australian puntes, with only AUD accounts available.
The CrownBet Website
On first appearance the website isn't anything great, with a typical three colum layout featuring a LHS menu with Quick Links, a center section featuring Next Up racing and sports, a large banner carousel and the usual RHS column Betslip.
Although the CrownBet site lacks some of the polish of other wagering sites, it has everything you want as a sports and racing punter (including politics and reality TV too if that's your thing).
The LHS sports navigation menu is simple to use. When you click a sport, filters are displayed in a heirachy which makes it easy to select a category without changing pages.
Sports Markets – 
The sports markets page shows you the Head to Head, Line and Margin markets. To view other markets for a match requires you to click on specific Markets for the individual matches.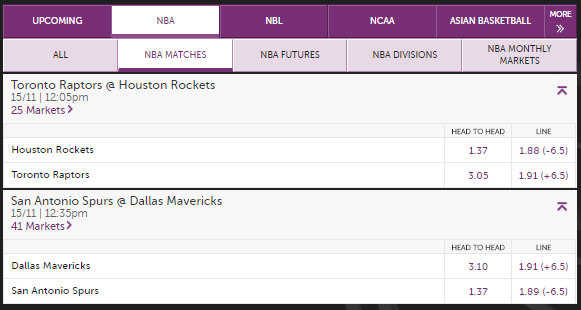 The markets for the current round and future rounds are displayed on the one page, which makes it easy to place a multibet over multiple rounds.
Unfortunately you are unable to filter and show different exotic markets for all matches of the round on the one page as you can with Sportsbet.
Single match markets – 
Once you have clicked on a single game/match market, a new page will open to all markets for the market in an accordion display.
The use of the accordion style to display each market is great and is the standard across the industry at the moment.
Overall the ability to easily find your market and add it to your betslip is very simple.
CrownBet Racing Markets – 
Thoroughbred betting is available both Australian and International racing. Greyhound and harness betting is available for tracks across Australia and New Zealand.
Markets are available on the homepage for Thoroughbred, Greyhound and Harness, with a filter to select the next five races by category.
For most Australian thoroughbred venues, Fixed-Odds, Best Tote+ (best Place dividend of the three TABs and the official starting price) and Best Tote (best Win/Place dividend of the three TABs) are available.
For harness and greyhounds you get Midi Div and for overseas thoroughbreds you get VIC + 5%.
The layout of the racing markets pages are easy to use, with Win/Place, Quinella, Trifecta, Exacta, First Four and New Bet Types available in the quick tabs.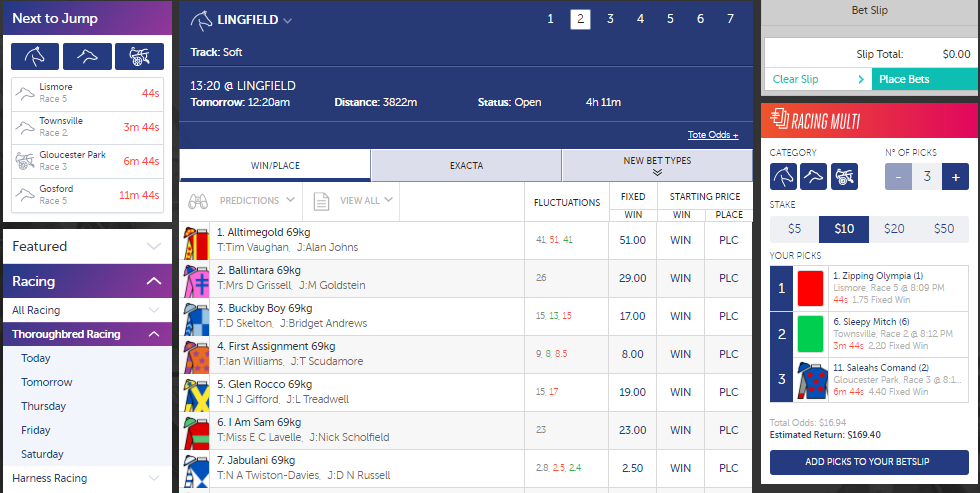 New Bet Types –  
They have added some unique Exotics below the main racing markets, including:
Odds vs Evens (All codes) – Odds v Evens markets enable you to select whether an even or an odd numbered runner will win a race.
Rags to Riches (All Codes) – Select whether the winner of the race will be one of the four runners listed in this market. This includes an enhanced price for any one of these listed 'Rags' to win the race.
Back the Field (All Codes) – Bet on any runner other than the identified selection to with the race.
Inside vs Outside (Greyhounds Only) – Betting on any of the runners inside the boxes (jacket numbers 1, 2, 3 or 4) or the outside boxes (jacket numbers 5, 6, 7, or 8) to win the race. In the event of a runner with jacket numbers 9 or 10 running, the market will no be offered.
Tight Squeeze (Greyhounds Only) – A blended price allowing you to bet on the winning greyhound having either jacket number 4 or 5.
HOT WINGS (Greyhounds Only) – A blended price allowing you to bet on the winning greyhound having either jacket number 1 or 8.
Unique Site Features
CrownBet Search – This feature enables visitors to easily search markets, horses, teams and any other keyword. Once the keyword has been entered, a list of relevant markets will show for sports, racing and promotions.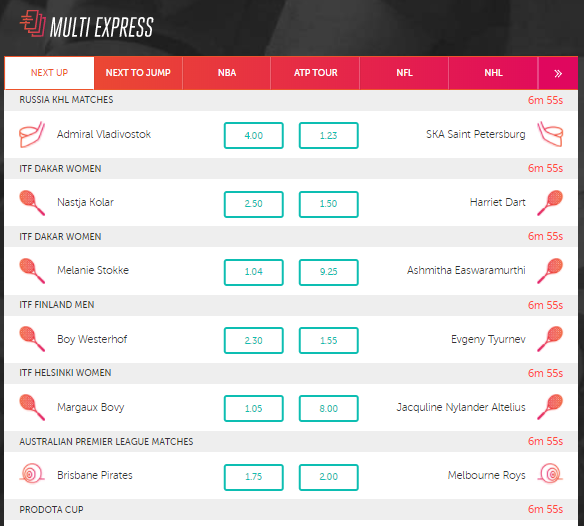 This is an industry first product and is useful for those looking for a market quickly.
Multi Express – CrownBet tailed behind a few of the agencies when it comes to a Multibet Builder, but are the first to bring the product to desktop. The Multi Express product itself is quite good, and allows you to place a multi very quickly.
Currently Multi Express on desktop on caters for sports, while the CrownBet mobile app version includes Next Up racing.
CrownBet Rewards – CrownBet Rewards is basically an incentive for members to bet and participate in promotions. With each bet that a member stakes they will earn Rewards Points, which can then be redeemed in the CrownBet Rewards Store for tickets, Velocity points, merchandise, Bonus Bets and a range of other things.
The CrownBet Rewards program is a wagering industry first and is certainly worthwhile joining as a member. Don't expect to be driving a Ferrari through Monaco however…
CrownBet Live Vision – CrownBet offer a live streaming service for racing, AFL, NBL and other random tennis and soccer events.
Being the exculsive wagering partner of the AFL, CrownBet are the only wagering agency to offer live streaming of all AFL matches, which is something that we us regularly while the girlfriend wants together time, but also wants to watch 'Teen Mom'.
Bet Boost – Boost your odds an unlimited number of times each day using your CrownBet Rewards Points. The Rewards Points required for a Bet Boost will depend on your stake and the amount that you boost the odds. Available on Thoroughbred, Greyhound and Harness.
Auto Boost – Rewards Points boost to your first win of the day up to $25. The Points bonus will be added to your account at the settlement of your first winning racing bet of the day. Available every day on Australian Thoroughbred, Greyhound and Harness.
Cash Back – Cash Back lets you purchase unlimited Run 2nd or 2nd and 3rd cash back guarantees on Thoroughbred, Greyhound and Harness Racing using your CrownBet Rewards Points.
CrownBet Promotions
CrownBet offer more promotions for sport and racing than all others from our experience, and their budget must be amazing.
Some of their common promos include:
(examples only)
Sport – 
4+ Leg Multi Bonus – NBA, NFL, AFL, NRL, Tennis and World Soccer.
*Receive your stake back as a matched Bonus Bet if your 4+leg multi fails by one leg.
First Goalscorer Bonus – A-League Soccer, AFL, NRL (First Try Scorer), NBA (First Basket Scorer)
*Receive your stake back as a Bonus Bet if your player does not score the first goal, but does score a goal during the game.
NRL Points Pile Up – Place a Head to Head Bet on a match and receive an additional $1.00 for each try your team win by.
AFL Points Pile Up – Place a Head to Head Bet on a match and receive $1.00 for each point your team win by.
Racing – 
Run 2nd or 3rd – Get your stake back in matched Bonus Bets if your horse Runs 2nd or 3rd in nominated race/s.
Run 2nd – Get your stake back in matched Bonus Bets if your horse Runs 2nd in nominated race/s.
4+ Leg Multi- Get your stake back as a Bonus Bet if your 4+leg racing multi fails by one leg.
We hope this CrownBet review has been helpful. If you love a bet we suggest going with these guys, backed by Crown and a trusted reputation, they will be around for a long time, with plenty of money to spend.
Notes and Sources
Betting Markets
9.5 /10
Unique Features
8.8 /10
Deposit & Cashout
9.0 /10
Customer Service
9.5 /10
Promotions/Offers
9.0 /10
Pros
Promotions are best in the business
Website is much improved in upgrades
Earning Rewards Points with each bet
Generous Deposit Offers
Cons
Site layout still a little clunky
No free boosts on odds